We Are Highlanders
Smart design, cost effective design-build construction and quality interior finish-out is what we do.
STEADFAST
COURAGEOUSLY AUTHENTIC
FOR OTHERS
BAND OF BROTHERS & SISTERS
RESULTS
---
Gordon Highlander was founded in 2007, but the ancient Gordon clan originated in the Scottish Highlands. The Gordon family crest bears the image of a stag with the motto "bydand," which means "steadfast." Some people say that the Gaelic term bydand means "to stand prepared," while others say it means "to stand and fight." Whatever the original meaning may have been, the historical Gordon Highlanders served their crown and country for centuries with unwavering faithfulness. As a third-generation builder, Greg Gordon takes pride in the history of the Gordon legacy and strives to create a business name that reflects its reputation of historically steadfast family values that emphasize honesty, fairness and trust.
---
---
---
Deal strategists that help you see potential in a space so you can win more commercial real estate opportunities.
Deal analysts that help you uncover potential issues early in a deal so you can build a solid reputation with clients.
An extension of your team that helps you structure win-win opportunities with your clients so you can stand out in a crowd.
Your teammate that communicates proactively about project details so you can have confident answers about cost and move-in dates.
Your advocate that helps plan and adjust the finishing details so you can remove the day-to-day grind of managing your real estate projects.
Your eyes and ears in the field to help you finish the tenant details so you can keep delivering predictable results.

Innovative Construction Management.
---
Gordon Highlander provides professional construction management services across the great state of Texas. We work with building owners, tenants, property managers, architects and interior designers who are looking for innovative, cost-effective design solutions for commercial office spaces, retail showrooms, healthcare facilities, and industrial work spaces.

We create efficient, cost-effective construction and design solutions. Our goal is not only to build lasting business relationships, but also to earn trust and respect for our quality of work and service. We are pleased to say that our repeat clients generate over 80% of our ongoing construction management business today.
Expertise You Can Count On.
---
Our team of construction experts is prepared to handle a variety of services for your project needs. Whatever the scope and size of your project, we have the knowledge and experience to turn your vision into a reality. We specialize in creating efficient, cost-effective construction and design solutions that meet your immediate and future business needs and budget requirements. The Gordon Highlander team works to honor the Gordon legacy by providing quality work, superior service, and innovation design solutions for all of our clients.

We build trust by building value.  What can we build for you today?
---
---
Since 2007, we have successfully delivered numerous construction projects for prominent clients in the Dallas Fort Worth metroplex. Our recent awards include:
The Dallas Business Journal top 50 fastest growing companies in construction services with an annual revenue of $25 - $250 million
Awarded highrise office deal (beating out our two largest competitors)
Awarded almost all large industrial bids we submitted last year
---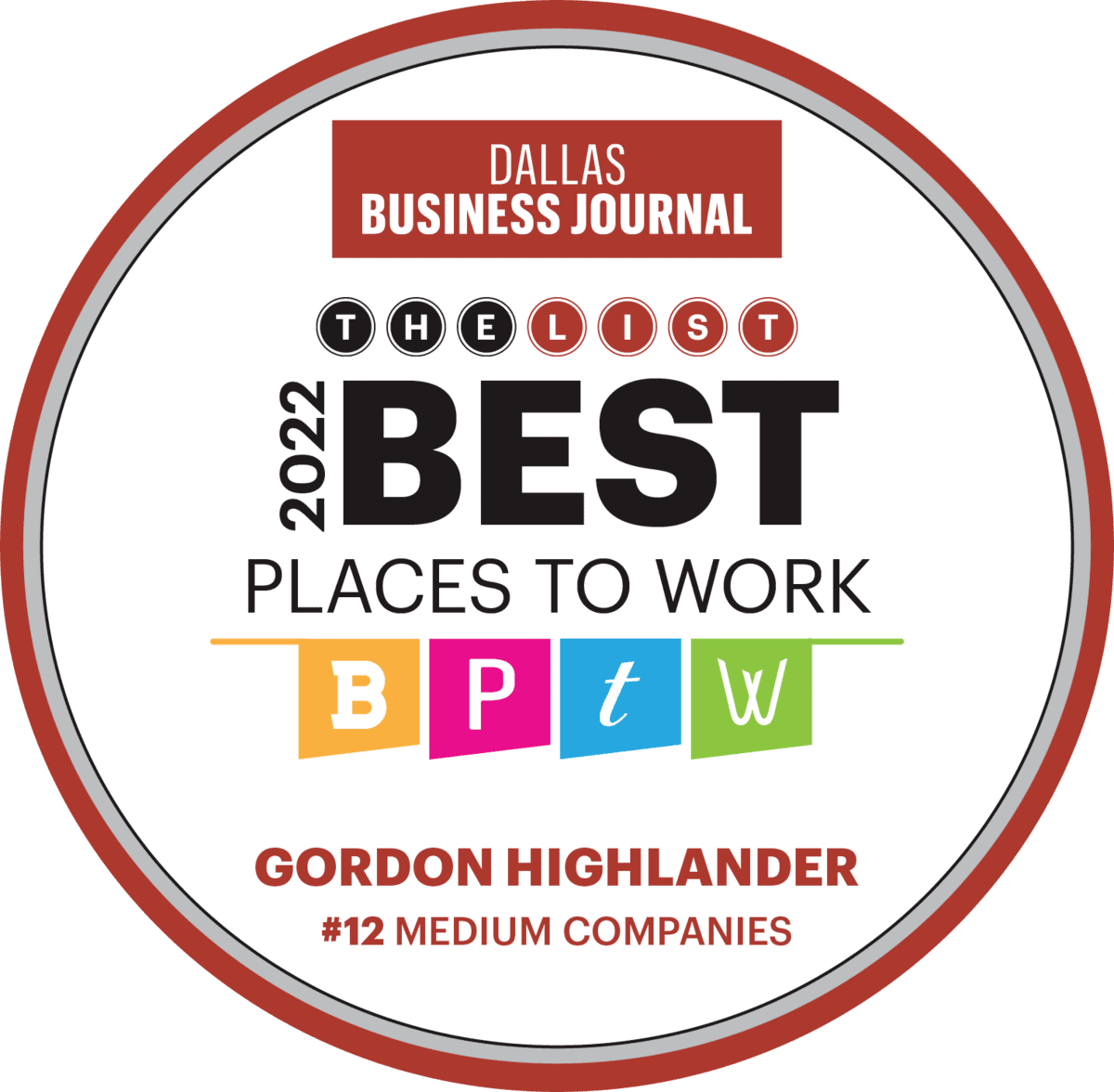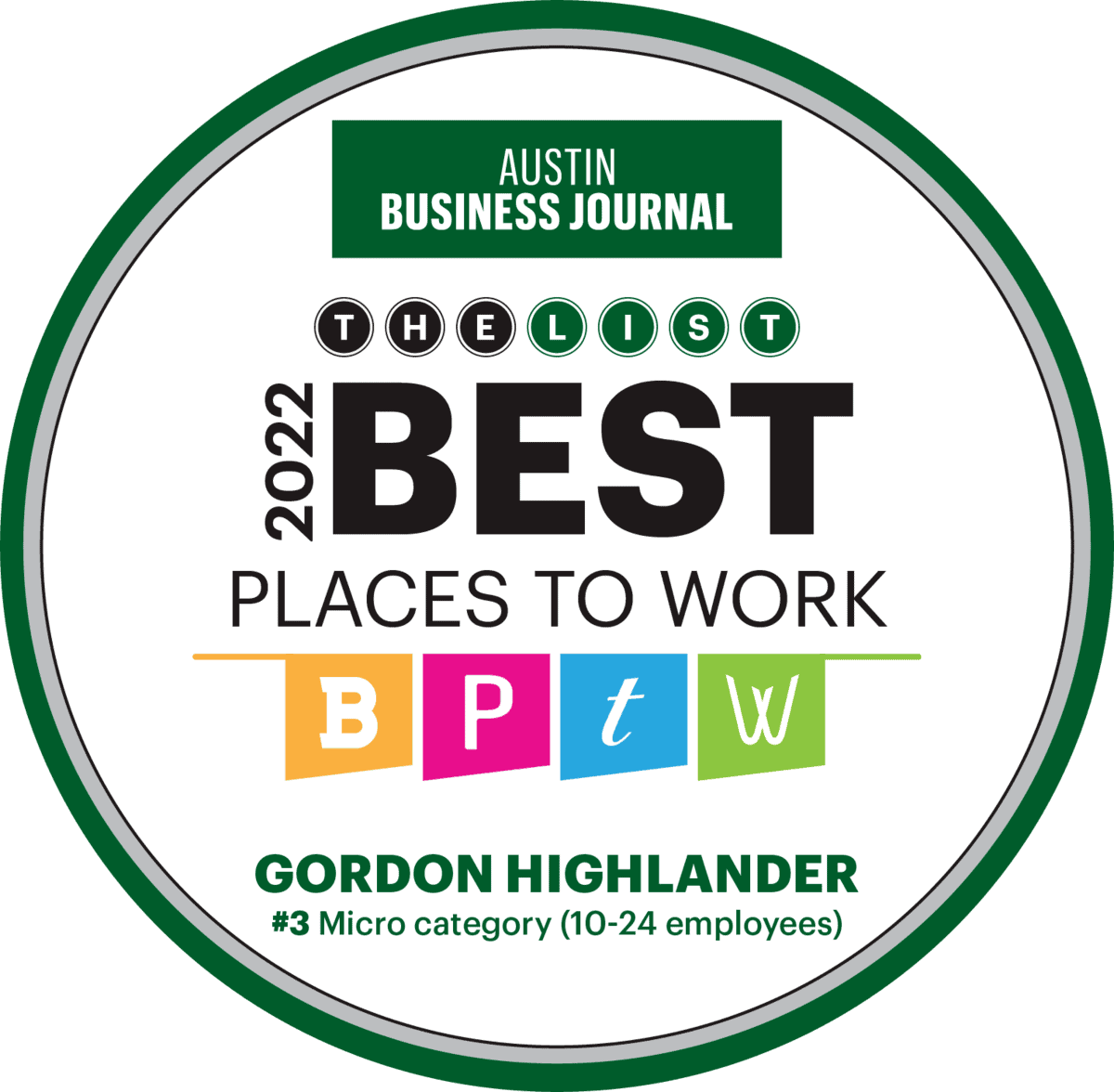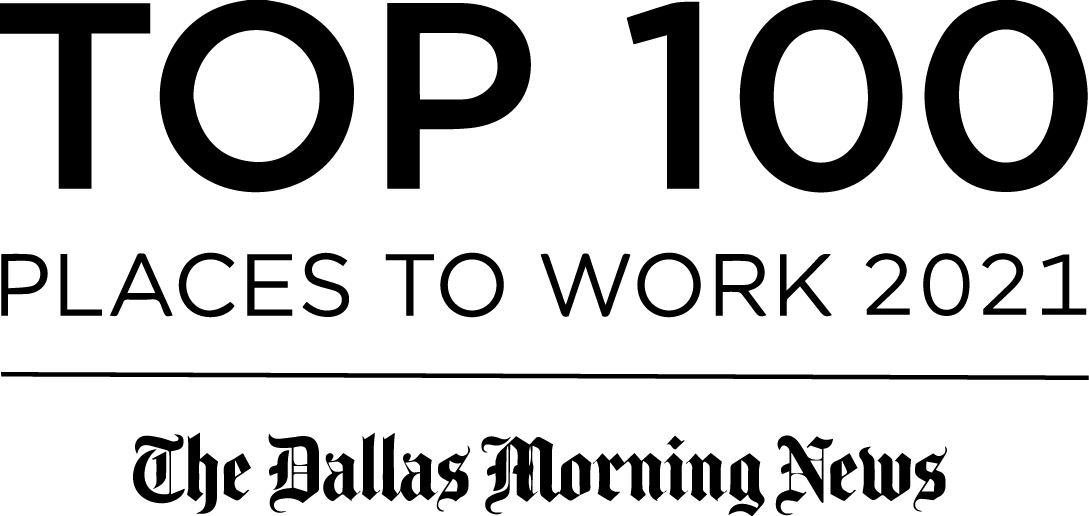 ---
We separate ourselves in the marketplace by bringing a commitment to smart design, cost-effective construction, and quality interior finish outs. We are a team driven by our values (Steadfast, Courageously Authentic, For Others, Band of Brothers & Sisters, and Results) and committed to working together to be our best both personally and as a company.
We believe Serving & Leading with our values at the forefront is why we're recognized by the Dallas Business Journal among the Best Places To Work. Working hard is part of our business, but we believe in having fun while doing it. We love engaging as a team family and you'll often find us taking part in Celebration lunches, costume parties, team outings, and spontaneous get togethers after work. Outside of these benefits, we offer a generous compensation plan.
---
Gordon Highlander is growing and looking for team players who embrace our motto "Bydand" by living out steadfast honesty, fairness & trust. If you embody a commitment to building long lasting relationships by earning trust & respect for the quality of your work, and the dedicated service you bring, send us your resumé.
---
In addition to an amazing culture we offer great benefits too:
3 Weeks Paid Time Off
401K - Matching up to 4%
Medical Coverage for the Employee
H.S.A Contribution
HRA Medical Reimbursement
Dental Coverage for the Employee
Vision Coverage for the Employee
Telemedicine Access
$25,000 Life/ADD Insurance for the Employee
Long-term and Short-term Disability Insurance for the Employees
Employee Stock Option Plan
Company Vehicle Program

Company Discount Programs

Employee Assistance Program
---
While we strive to ensure the accuracy and legitimacy of the job postings on our website, it is essential to be vigilant during your job search. Be aware that scammers may attempt to impersonate reputable companies or create fraudulent job postings to deceive and exploit unsuspecting job seekers.
---