Estimated reading time: 9 minutes
Today's complex construction landscape demands a comprehensive approach to development projects. This is especially true for multi-building developments with extensive infrastructure needs. By strategically coordinating construction and marketing efforts, you can unlock the full potential of your building investments.
This article explores the importance of prioritizing spaces for lease-up, aligning construction schedules with marketing strategies, and capitalizing on early demand. By mastering pre-construction planning and working closely with your general contractor, you can optimize your investments and achieve cost efficiency throughout the development process.
Key Takeaways
Pre-construction planning is crucial for maximizing project potential and success.
A well-thought-out strategy and strong relationships with city officials expedite the approval process.
Labor costs in central Texas are higher, and securing affordable land is crucial for cost-effective development.
Early involvement in design and engineering ensures long-term cost savings and environmental benefits.
Early involvement of a general contractor helps overcome significant roadblocks and infrastructure challenges.
Consolidating spaces and strategic design management offer significant cost savings and faster project timelines.
Understanding Phasing: Construction and Lease-Up Strategies
Projects are becoming increasingly complex in today's ever-evolving construction landscape. As a result, it's essential to clearly understand the importance of phasing in construction and marketing strategies.
The marketing and lease-up phases also require careful planning and consideration. By strategically coordinating the construction and marketing efforts, you can maximize the potential of your projects.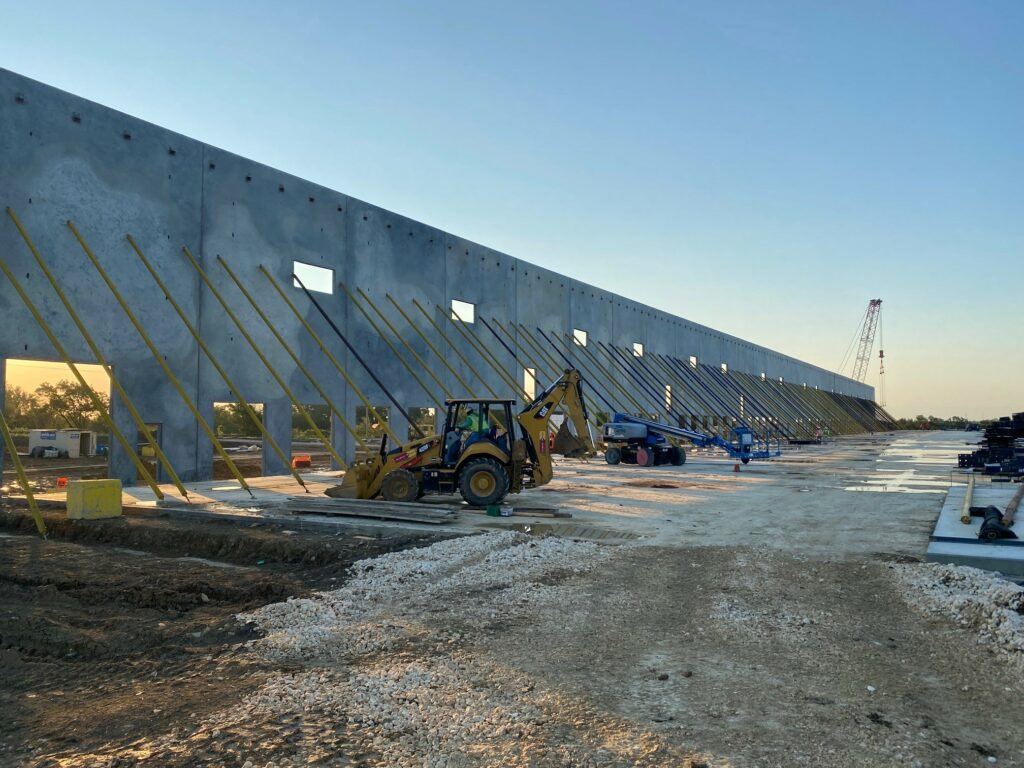 To effectively execute a phasing strategy, it is essential to identify the spaces that should be prioritized for lease-up. Certain areas may offer more market appeal or have unique selling points that attract tenants or buyers. By concentrating marketing efforts on these spaces, you can generate interest and attract individuals and businesses to the development.
Additionally, aligning the construction schedule with the marketing and lease-up strategy is vital. This means coordinating with the local authorities and jurisdictions to ensure the desired areas are completed earlier, making them available to potential clients and tenants. By strategically delivering key spaces on time, you can enhance their marketability and capitalize on the early demand for development.
Navigating Approvals and Jurisdictions
When it comes to the timely completion of a development project, navigating approvals and jurisdictions is a crucial aspect to consider, especially if you want to meet your lease-up goals. However, working with cities and other governing bodies can take time and effort, considering the rapid growth and the overwhelming number of submissions they must handle.
It's essential to devise a well-thought-out strategy for interacting with the city and its various departments. Gone are the days when a simple set of drawings would suffice for building department review. Nowadays, you must navigate a maze of processes, including site plan submittals, planning reviews, and building department assessments.
To prevent unnecessary delays and potential setbacks, meticulous analysis and close monitoring of these processes are crucial. By doing so, project hold-ups that last for two or three months and disrupt your lease-up plans, leading to financial losses, can be avoided.
To overcome these challenges, fostering strong working relationships with the relevant city officials and departments is vital. Clear and effective communication and a thorough understanding of the approval procedures will expedite the review and approval process.
Factors Impacting Costs: Labor and Land Considerations
Two critical factors come into play in construction costs: labor and land. These factors significantly influence the overall expenses involved in a development project. Let's take a closer look at how labor and land considerations impact costs.
Labor costs, particularly in central Texas, are higher than in other regions. This can be attributed to the higher cost of living in the area, which drives up wages and salaries. When planning a project, it is essential to account for the increased labor expenses in the budget. It's crucial to ensure that labor costs align with financial projections.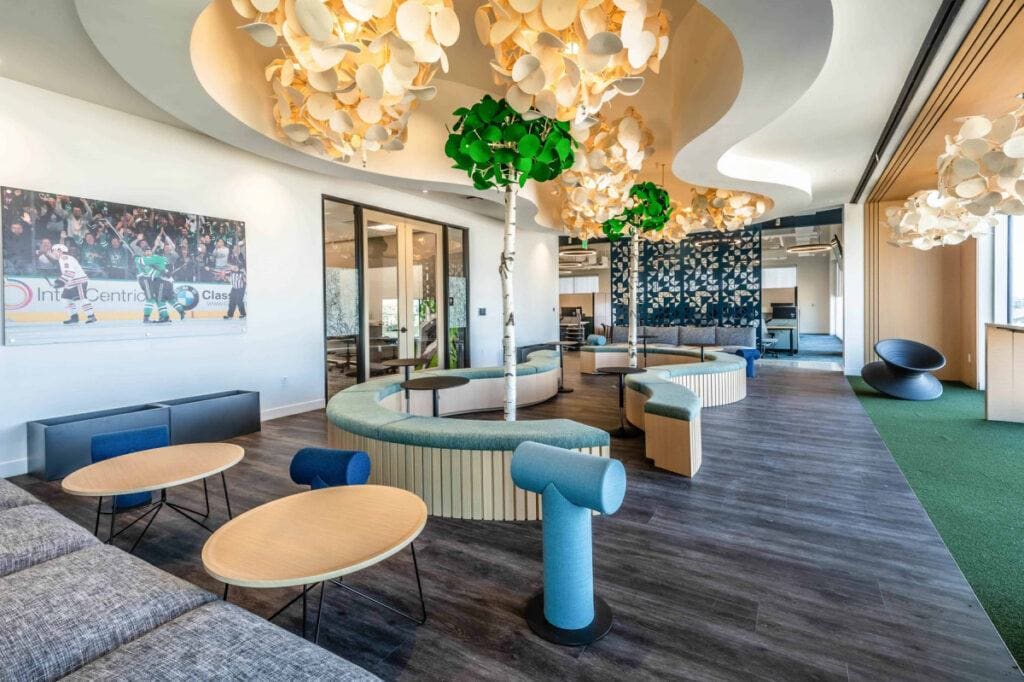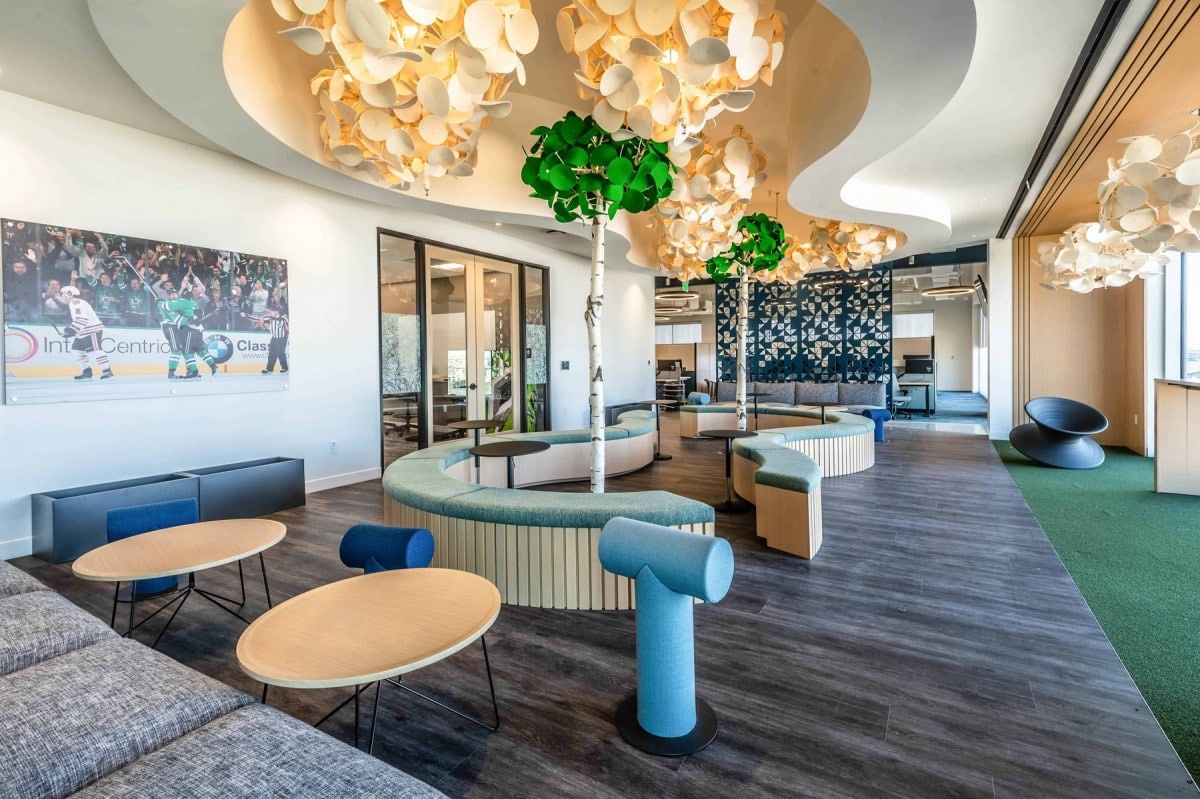 Land, on the other hand, represents a substantial portion of the overall project cost. It often accounts for up to 90% of the expenses involved in a deal. Securing affordable and suitable land is crucial to any development endeavor, especially in densely populated or sought-after locations. It's critical to get creative with your search for viable land options.
It is common for sites in central Texas to need more utilities or infrastructure, adding complexity and costs to the development process. Find innovative solutions to make these sites valuable and developable. This may involve collaboration with utility providers, exploring alternative energy sources, or investing in infrastructure development to make the site functional.
Energy Efficiency and Sustainability
Maintaining energy efficiency and sustainability is crucial in today's construction landscape. It's no longer a mere trend; it's an essential aspect, particularly for end-users moving into new spaces. Many companies have internal goals to achieve sustainability targets, and being proactive in this area can provide significant advantages.
You can collaborate with designers and engineers to conduct cost analyses by getting involved early in the design and engineering process. Upfront costs might be associated with additional infrastructure or more expensive equipment. However, evaluating these costs over the long term is crucial, as this is when the savings and payback become evident.
While it may seem daunting to invest more initially, the benefits of energy efficiency and sustainability extend beyond immediate cost considerations. Energy-efficient systems and sustainable practices can result in substantial savings over time. Lower energy consumption and reduced operational costs are just a few advantages that can be realized in the long run.
Using energy efficiency and sustainable practices aligns with the broader environmental goals and can enhance a development's reputation and marketability. Companies and individuals increasingly seek spaces aligning with their values and sustainability objectives. By prioritizing energy efficiency and sustainability, you can attract tenants and end-users who value environmentally conscious spaces.
The Value of Early Engagement
Getting involved in a project early on is one of our most valuable contributions as a general contractor. When we have the opportunity to engage from the start, we can provide exceptional value to our clients by helping them navigate through entitlement issues and infrastructure challenges.
Having first-hand experience dealing with these obstacles, we understand how crucial it is to address them promptly and effectively. Our expertise allows us to guide our clients through the complex processes of obtaining necessary approvals and overcoming infrastructure hurdles.
By getting in early, we can bring our knowledge and insights to the table, offering practical solutions and strategies. We work closely with our clients to understand their goals and objectives, ensuring that the project stays on track and any potential roadblocks are identified and addressed.
Streamlining Design & Relocation for Cost Savings
A notable trend in the industry is the consolidation of spaces by large companies like Nike or Ariat. Traditionally, high-end offices and warehouse facilities were located separately. However, we now witness a shift where these spaces are combined, incorporating a class-A office within a traditional big-box industrial building.
We recently worked with a microelectronics manufacturing company relocating three offices into one facility. The challenge lay in the design-heavy nature of their two class 100 clean rooms. Completing the design and obtaining city approvals for these clean rooms would have taken significant time.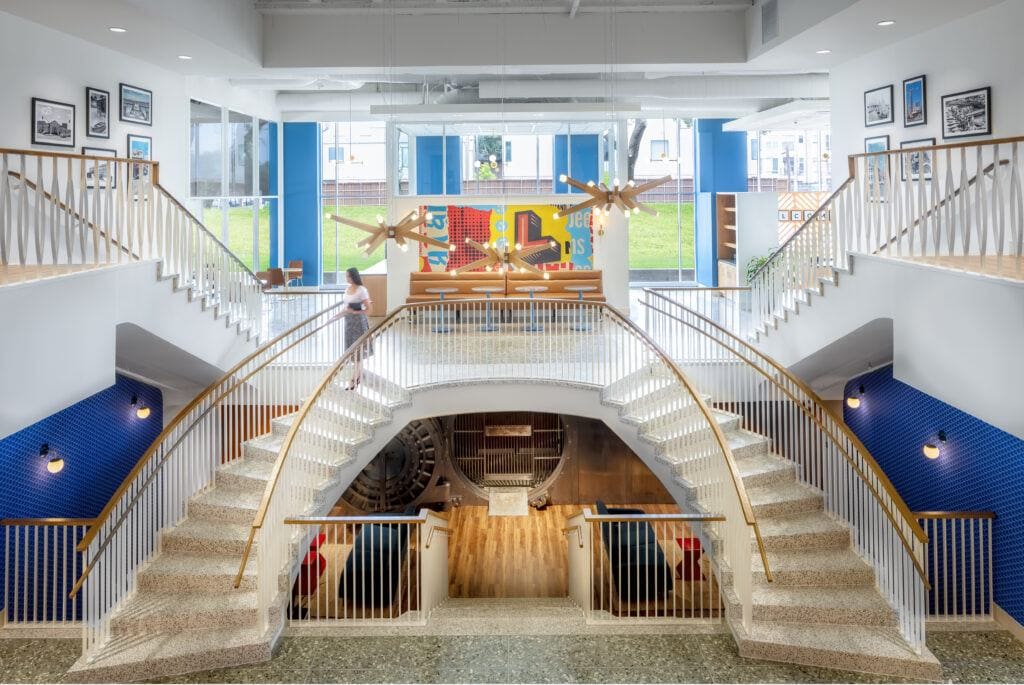 Fortunately, we were engaged early in the process, allowing us to offer a creative solution to expedite the project timeline. We recommended breaking down the drawing package into two separate components: the office and the manufacturing/clean room areas.
By approaching the design this way, we delivered the office component three months ahead of the rest of the building. This early completion allowed the client to relocate and move into their new facility promptly. As a result, they avoided paying additional leasing fees and penalties due to prolonged delays.
Streamlining the design and relocation process offers significant cost savings for clients. By carefully evaluating the project requirements, we can identify areas that can be expedited without compromising functionality or compliance. In this case, separating the drawing packages allowed the client to occupy the office space earlier while the clean rooms were still being finalized.
The ability to strategically manage the design and relocation process accelerates project timelines and mitigates financial risks associated with delays. By working closely with the design team and engaging early on, we can identify efficiency and cost savings opportunities, ultimately ensuring a seamless transition for our clients.
Maximizing Your Investment & Cost Efficiency
Our clients seek more than just the lowest cost. They genuinely desire cost certainty—confidence in their investment returns. This is where we excel, and it's what sets us apart.
Several factors contribute to achieving cost certainty and maximizing cost efficiency. Firstly, interest rates are relatively stable, reducing the volatility and uncertainty associated with financial investments. Additionally, strong demand and absorption in the market further contribute to the overall success of a project.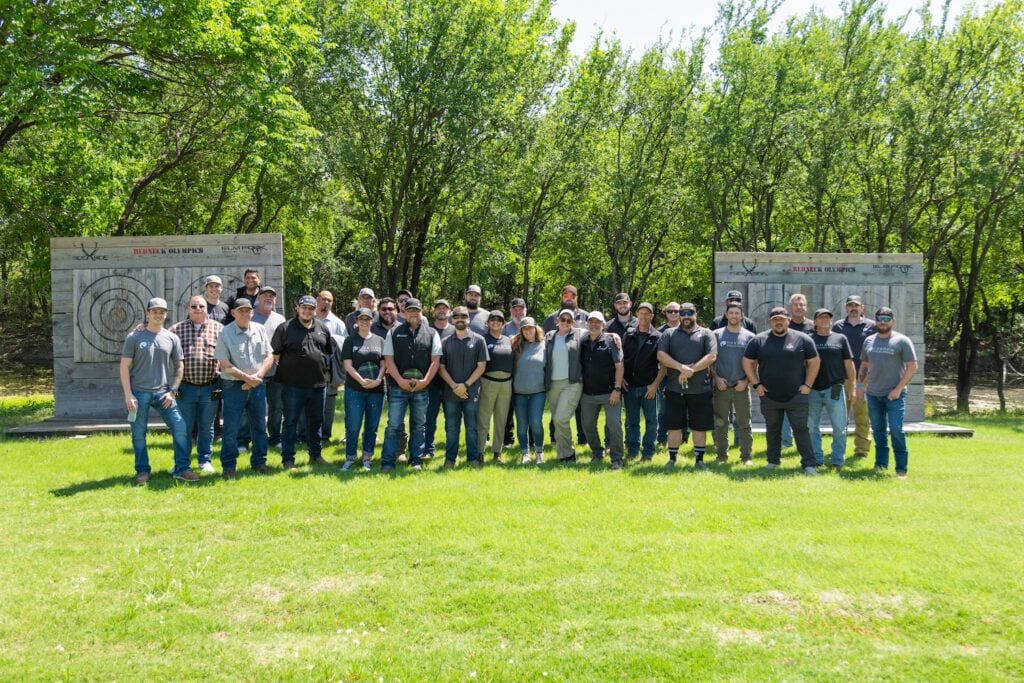 One significant advantage we offer at Gordon Highlander is our diversification. We have expertise in both ground-up building construction and high-end corporate interior design and furnishing. By leveraging our different groups and partners, we bring our clients the best of both worlds.
While many general contractors excel in one area or the other, we pride ourselves on being proficient in both aspects. This allows us to create cost efficiencies and deliver exceptional value. Whether it's an industrial-type building with a corporate office feel or a unique blend of different spaces, we have the expertise to master each product type.
Furthermore, it's essential to recognize that pre-construction is more than just an estimating exercise. It plays a crucial role in site planning and development purposes. Working collaboratively with a skilled pre-construction team, including contractors, architects, and engineers, is paramount. This synergy allows for early cost analysis and recommendations, ensuring cost-effectiveness is built into the project. By addressing critical factors upfront, developers can save time, money, and resources during the drawing development phase.
Implement Effective Planning Strategies
Are you ready to unlock the full potential of your development projects? Don't underestimate the power of strategic phasing in construction and lease-up strategies. It's time to take charge and implement effective strategies to maximize your investment returns and drive cost efficiency.
About Gordon Highlander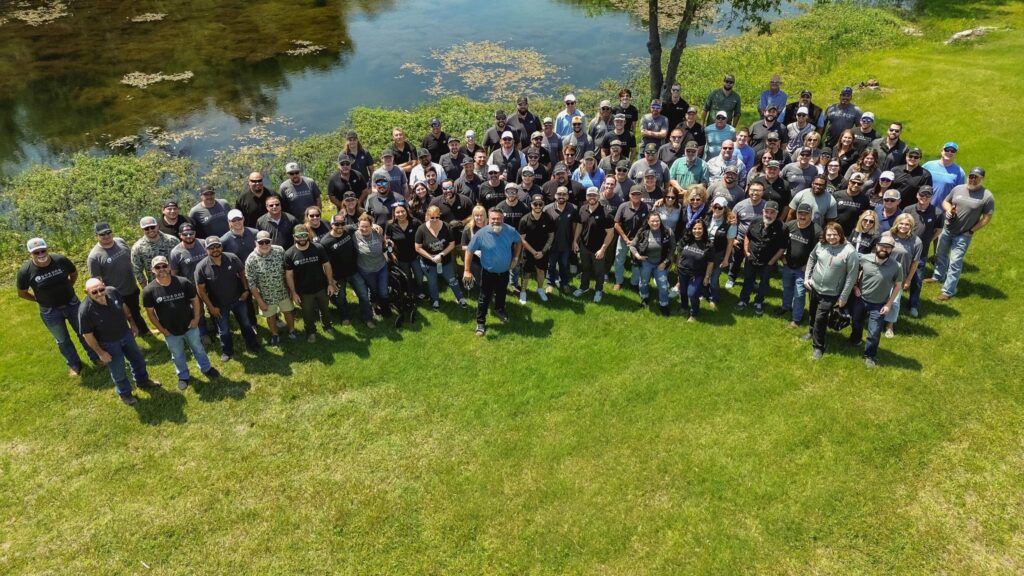 We are a Texas-based general contractor specializing in design-build, partially- and fully-engineered construction for commercial and industrial clients. With decades of experience, we've completed millions of square feet across various sectors. We now serve major markets in Dallas, Austin, San Antonio, and Houston.